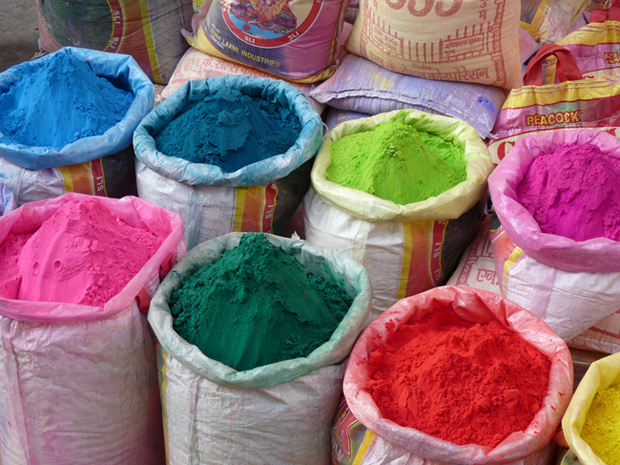 Todo o bom momento econômico no Brasil, faz com que nossos olhares se voltem cada vez mais para o colorido, para a natureza e até para as artes. O fato de o Rio de Janeiro estar cada vez mais no centro do mundo também reforça essa imagem.
Eu particularmente, sempre fui mais do preto-e-branco, e dias nublados sempre me encheram de alegria. Atualmente a vida carioca e todo esse zeitgeist tem me feito pensar em possíveis combinações de cores, nas roupas e na casa - meu banheiro übber kish é azul calcinha setentista.
A Farm acaba de lançar sua coleção em parceria com a Pantone, e celebram o Outono com muita cara de Primavera pop!
A cor do ano escolhida pela própria Pantone é o Tangerine Tango:
"
Honeysuckle, encouraged us to face everyday troubles with verve and vigor. Tangerine Tango, a spirited reddish orange, continues to provide the energy boost we need to recharge and move forward.
"Sophisticated but at the same time dramatic and seductive, Tangerine Tango is an orange with a lot of depth to it," said Leatrice Eiseman, executive director of the Pantone Color Institute®. "Reminiscent of the radiant shadings of a sunset, Tangerine Tango marries the vivaciousness and adrenaline rush of red with the friendliness and warmth of yellow, to form a high-visibility, magnetic hue that emanates heat and energy."
E para a inspirar, os blogs
Follow the Colours
e
Ideia Fixa
(agradecimento especial à
Sartori
!) fizeram dois posts para espantar a segunda-feira cinzenta e trazer uma semana mais energética e que possamos celebrar São Jorge 'vermelhantemente'.
O primeiro é um vídeo do festival indiano Holi, que tem o lema "Let the colors shower joy", e a última "edição" aconteceu em março deste ano. O Holi, celebra o bem sobre o mal no início da primavera!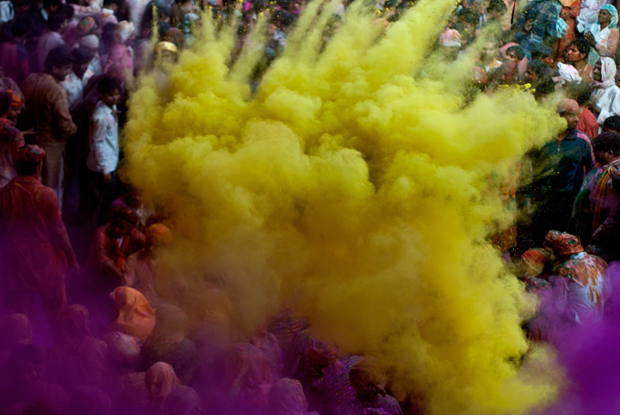 O segundo é o tumblr Landscape Palletes,que mostra a paleta de cores de uma imagem selecionada e prova que a natureza é a própria arte, categorizada ou não.
É interessante notar a harmonia até no inusitado, em situações que antes talvez não prestássemos atenção na possibilidade de combinações que a própria natureza nos mostra melhor que qualquer artista.